Sell Us Your House and Become A Success Story
We have hundreds of satisfied clients in our Testimonials. Savannah Properties has serviced many areas on the East Coast including; New Jersey, Pennsylvania, New York, & more! When you sell your house to us, we will treat you with the best customer service around. You are #1 to us and we will help you with selling your home, while making the process super easy, quick and painless. NO fees, NO commissions, NO realtors, NO listing your home & NO ulterior motives.
We guarantee a fair cash offer on your home. We have dozens of success stories with those who have worked with us. Once you fill out a form on our website, one of our representatives will then give you a call and give you an offer within minutes. If you agree to this offer, you can then choose your moving date and begin preparing to move. It's that easy and that simple here at Savannah Properties!
Click on I want to sell my house to see all of the areas we serve in New Jersey.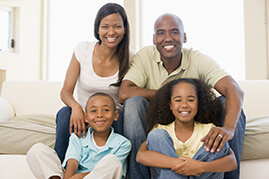 "Great communication. Prompt reply to my inquiry. Rate offered was more than I expected. They walked me through the process and it was extremely hassle-free. I HIGHLY recommend Savannah to anyone that wants to sell their home!" ~ Carol B