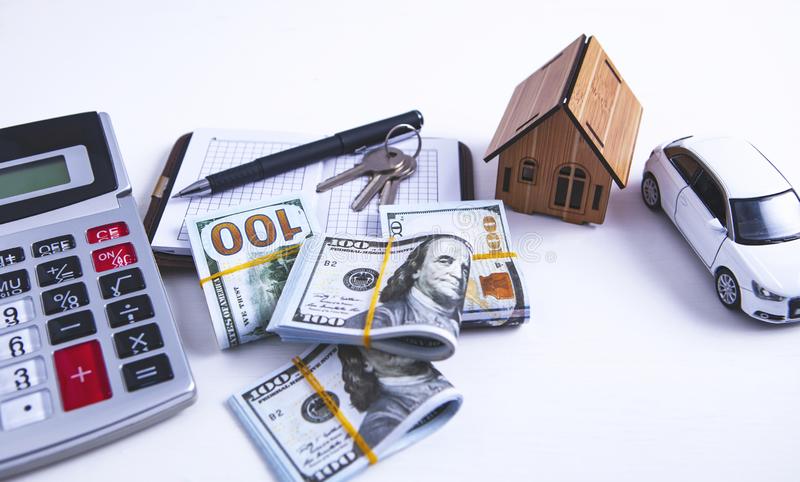 If you have a house or property in New Jersey that you Savannah Properties right away, we may have just the solution you need! We can provide you with an excellent cash offer that you can have in your hands in full in just seven days. If you want to sell a home or property because of the following reasons, we can help:
You own a property in New Jersey that is about to be foreclosed.
You own a property that you don't want anymore
You need to relocate right away and selling your home fast is important
You are currently in the process of a separation or divorce
You own a house with no or little equity and want to get out of it
Or any other reason why you want to sell your home for cash right away…
And if you have had your house listed as a Realtor for quite some time with frustrating results, we can help. If you have been attempting to sell your house by yourself but unfortunately all the time and effort that you poured had little effect, you can let us help you. We'll give you an offer that you never thought was available for your home. We are always ready to buy houses quickly. Get A Cash Offer Call 609-622-4051
With Cash for Homes New Jersey, Selling Your House Can Be As Quick And Easy As Accomplishing These Three Steps:
Step #1: Click
So you can sell your house fast for cash, the first thing that you need to do is simply give us a call or fill out our easy, one-page application form. Use whichever option suits you best. If you apply on our website, you will simply have to complete a form that will ask some basic information about yourself and about your home as well. After you make your application, an initial consultation will begin right away. We will ask you to provide some basic information about your house, which includes:
The number of rooms in your home. This includes bathrooms and bedrooms and the overall state of your home. We need this information to determine the potential value of your home and the possible selling option that is suited for it.

The purpose why you want to sell your home for cash in the quickest time possible. It could be because you want to relocate to a new place or because you are facing financial hardships. Whatever it is, we are ready to listen.

How long you have been in possession of the property. Every bit of information about your home is important for us to determine the best possible route so you can have the most money out of your home and this will include the number of years and months that you have owned it.

If there are any existing mortgages and lens attached to your home. If there are, we can help you find the best way out of them. We have the experience and expertise needed to convert your home into quick cash even if it's attached to a mortgage.

Remember, this no pressure whatsoever involved in this step. We conduct this crucial step with our clients simply to find out which is the best selling option for your home based on your distinct circumstances. Once we have determined the best option, we will let you know right away without much delay!
With one of our specialist handling the consultation, expect plenty of benefits that you won't enjoy when you try to sell your home alone or with other companies such as:

A quick recommendation on the best selling option for your home. This will be perfectly suited to your needs and present circumstances. We have several options that you can look into – and it may be just what you need for you and your home!

You will be given complete control. Choose whether you want to sell your home for quick cash or opt with other choices recommended by our real estate experts. And if there are questions regarding the option, our consultants are always ready to help out.

Be catered with 100% transparency. Whatever the condition of your home is, there's no need to be afraid of sharing the details of it. We can provide you with the best options that we believe are perfectly suited to you and your home's current state.

We will not pressure you to work with us. We will simply recommend the best solutions for you and it's up to you to decide which route to take even if it's the route that doesn't involve working with us along as we see that it's the best solution for you.

Once you have consulted with us, expect a quick reply in no longer than two days! We will have the best options to sell your home for quick cash once we reach back to you.
What Do You Have To Lose? Get Started Now…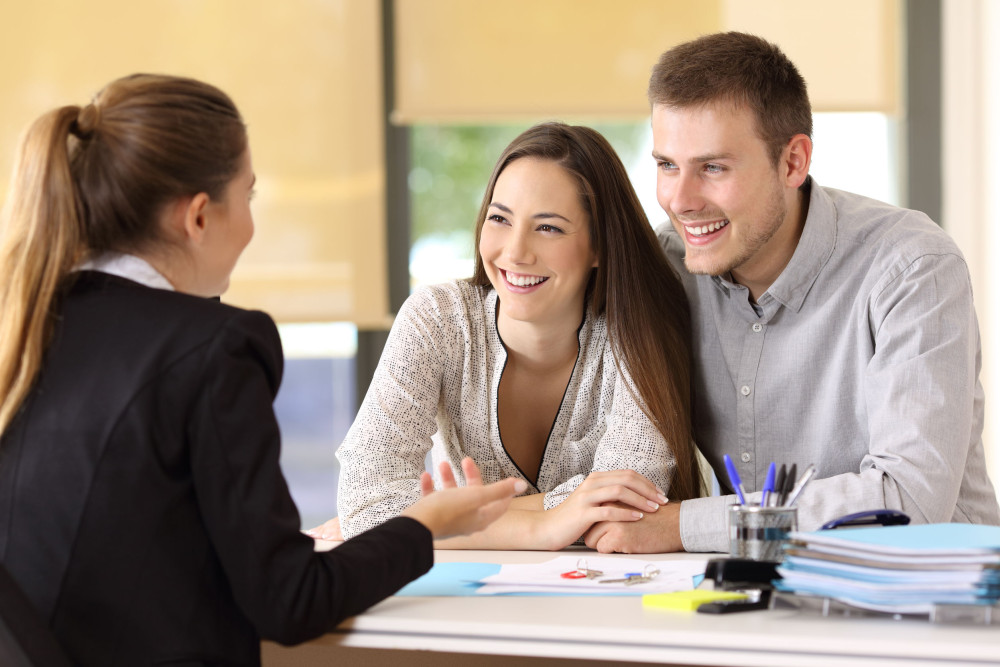 We buy houses in ANY CONDITION in New Jersey. There are no commissions or fees and no obligation whatsoever. Start below by giving us a bit of information about your property or call (480) 703-5914…
Property Address*
Phone
Email*
Step #2: Cash Offer
After a brief consultation with us, a cash offer will be presented to you with haste. Our cash offer can give you the optimum amount of money that you can get from your home based on the information that you have provided on the consultation stage. But our cash offer is not just a reflection of our own assessment – we also put into consideration yours! Simply put, it's a summary of your home's inherent condition based on the information that you gave, you're asking price and its accurate market value. All in all these steps means:
We ensure that you are taken care of with the utmost attention and regard. We do this by designating one of our home specialists solely to help and guide you through the assessment process so we can give you the best offer that you deserve. We value our clients and we value the potential relationship that we can build with you!

We will spend as much time as needed to determine the best possible option. That means you can have the most cash when you sell your home. Rest assured, however, that within seven days or so, we will have presented a sound offer to you. If you feel that it's not the right one for you, you can simply move on, free of charge!

There's no need to fix the roof and windows. Or to replace your home's existing pipelines or even sweep the floor. We don't care if your home needs some major fixing or improvement whatsoever. We can still give you the optimum amount of the dollars you can have for your home in its current state and condition. One of our acquisition experts will visit you at your home on a date that is most convenient for you.

The specialists will make a brief examination of your home, check its current condition and give you an offer that you rightfully deserve. And for these services, we won't charge you a single dime, force you into a commitment that you are uncomfortable with or waste your time and energy. It's simply the pure business with your needs and concerns at heart! After the evaluation, we will make a bespoke offer on the same day. Our team is fully trained to comprehend your individual situation and be able to determine the best solution where required.Get A Cash Offer Call 609-622-4051
Step #3: Sold
In this final step, we have already made a mutual agreement, and you agree that our offer is the right one for you. There is already a negotiation in place and now the step only is for you to sit with us so we can begin closing the deal for your home. Aside from promising you that what you have in your hands is the best offer that you can enjoy from your home, we also promise that:
There are no hidden fees and charges. There's nothing that you are unaware of once you sign the contract. Our professional services are given to you for free and there are no consequences when you reject it because you feel that it's the right one for you.

We will pay you the cash as agreed upon and we will take over ownership of your home that you decided to sell to us. There is also no paperwork involved whatsoever. No delays and unnecessary requirements and commitments' to make.

You sell the house on your terms and close when you're completely ready. We won't pressure you or put a deadline on when you should need to close the deal. It is, after all your home, and we understand if you need more time to move out.

The sale can happen within a few days for urgent cases. We will be the one to cover any outstanding mortgage and lending fees you may have incurred before the transaction.

But just because the deal is closed and we have handed you the money doesn't mean that you won't reach us anymore. You can still contact us anytime if you have any questions and concerns even after the contract has already been signed. We treat our customers like family and just like what every family member would do, we are always here to help. Get A Cash Offer Call 609-622-4051
Get Quick Cash For Your Home With Cash For Homes New Jersey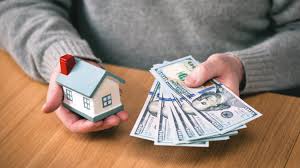 Now you know how seamless it would be to sell your home for top dollar when you decide to work with us. Simply put, if you're planning to sell your home for quick cash, we can provide you with the best cash offer without much delay and hassle. And there's no need to pressure yourself on reaching us right away. We are always on the standby and you can contact us anytime you feel so. We also encourage you to think about the advantages that come with a cash offer for your home without delay.
 Savannah Properties whether there are damages or not in New Jersey and throughout New Jersey as well. Whatever your reason for selling your home, we may be able to give you the quickest and easiest solution there is. We are aware that there are plenty of other options that you can consider and the only thing that we can promise is that we will do our best to make selling your home for instant cash a genuinely satisfying experience. We also promise that working with Cash For Homes New Jersey is:
Free of any hidden fees and charges whatsoever and closing costs are as well
Sell your home "as is" whatever condition it may be
Listing free, realtor free and Hassle-free
You decide whether you want to sell your home quickly. If you do, we will send out an agreement for you to sign.
What's more, we will never sell your information or give it away to others – like some companies do – like it was a sales pamphlet in the mall. We will treat any and all information that you share with us with the utmost respect and dignity. If you want some assurance, you can go through our Privacy Policy. With us, you can sell your home for cash with complete confidence knowing that you are safe and secure. Our company is composed of the most ethical and professional real estate specialists. They are here to help you and guide you through the entire selling promise. And if any questions and concerns are lingering in your mind, we encourage you to speak them so we can be on the same page at all times.

If you want to know more about our brand of service, the possible options that you can enjoy in selling your home fast, Get A Cash Offer Call 609-622-4051.