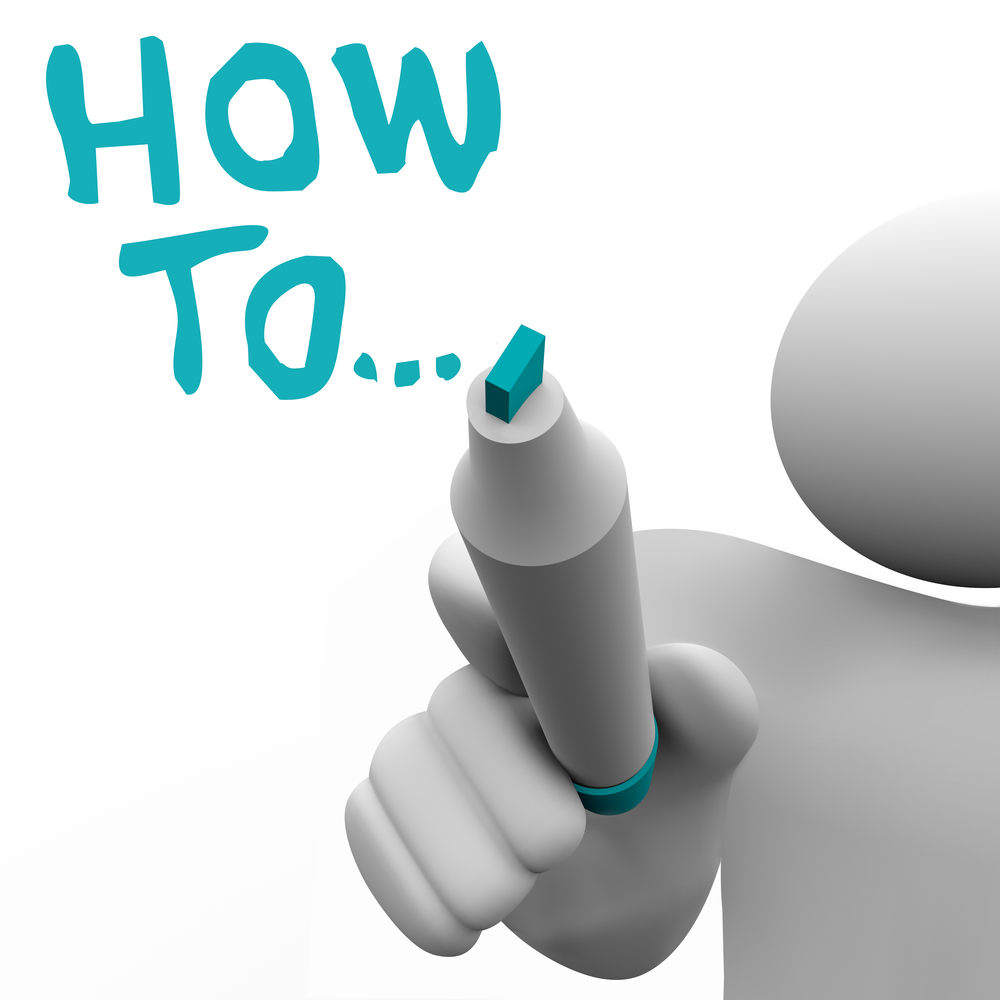 Are you currently a landlord—and tired of the job? Is the role of landlord piling stress on you and holding you back from other life-related possibilities in New Jersey? Do you need a plan to free yourself from the property and all its obligations?

If you answered "yes" to all of the above, and have thought, "I have to sell my house fast in New Jersey," read on. You've got a lot of thinking to do about some major life decisions—relinquishing landlord duties, dealing with baggage left by tenants, and properly selling your house.
Why Are You Tired Of Landlording?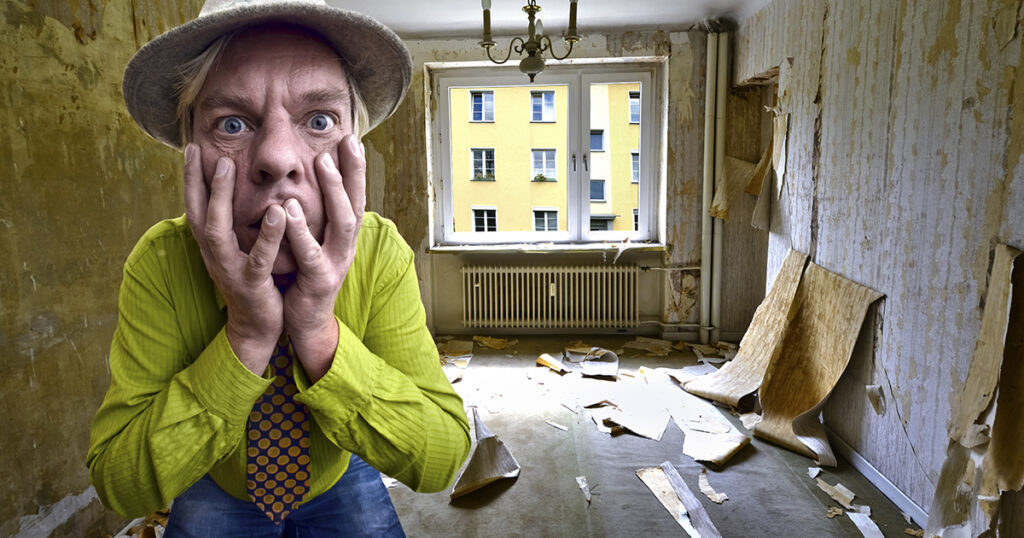 Decades ago, we had a broad idea of fulfilling the American Dream. An all-American was someone who could choose their career according to their wants and needs. They were also given a lot of opportunities to gain material wealth and income-generating assets.

The reality is, the social norms and economy now are very much different from how they were back then. When you first attained your own property and became a landlord, the idea must have seemed great to you. In that role, you'd be utilizing your assets and generating regular income from tenants. It would be your stake, and that of your loved ones, in making it big in New Jersey. Get A Cash Offer Call 609-622-4051
Managing costs for your own home, such as the mortgage and maintenance, is one thing. What more assuming the burdens for another's? A large factor is your opportunity cost or the tradeoff of money and benefits that you would otherwise have if you didn't have another home on your hands. Even property left unoccupied by tenants will cost you money daily. As a landlord, you'll need to cycle through maintenance, mortgage, property taxes in New Jersey, and many additional elements.

Fulfilling the American Dream does not always entail the same things for everyone. Not everyone stands to lose and gain in the same way, especially when it comes to housing and property. You are part of a quickly developing community, and you might feel pressured to keep up with it the way you always have. You'll probably want to keep playing safe by either sitting on your property or renting it out because you can. It's scary to act fast and do anything drastic if your health and financial stability are on the line.

But all the more it is important to be honest with yourself about the personal and professional responsibilities you can take on. You have your family's future, as well as their present, to worry about. Among your greatest worries will be finding fast new ways to address new expenses, such as education, insurance, or hospital treatments.

It is all right to acknowledge that being a landlord is difficult and time-consuming. Not everyone is well equipped or constantly prepared to keep this job. It's a precarious time for a homeowner in the present-day economy. But it is also all right, and often necessary, to take a risk and seek other financial opportunities.
List down all the reasons why you are tired of landlording: taxes, mortgages, expending so much energy on keeping up with the housing market. These are the financial and logistical elements. Moreover, human elements may also be setting you back, and adding to your stress. The most important of these, of course, are your tenants.
What Do You Have To Lose? Get Started Now…
We buy houses in ANY CONDITION in NJ. There are no commissions or fees and no obligation whatsoever. Start below by giving us a bit of information about your property or call (480) 703-5914…
Property Address*
Phone
Email*
Are Bad Tenants Destroying Your House In New Jersey?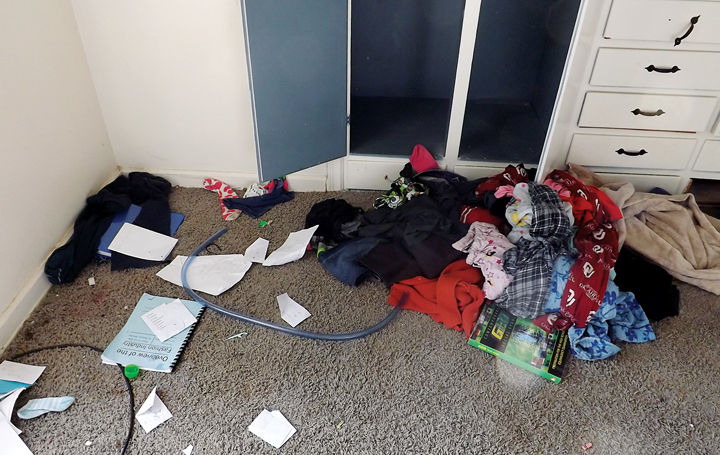 Tenants come in all shapes and sizes. A number bring their own baggage into your house. No matter how good a job you've done as a landlord, tenants are their own matter. In some cases, it can't be helped. However much you'd want to screen them, you won't easily come across the perfect fit. Bad tenants are a problem all across the New Jersey housing market. The most difficult ones can only be judged as such after the fact.

Several types can be classified as difficult. Some might be rule breakers, negligent with payments, or simply disrespectful and hard to get along with. One kind that we've seen pop up over the years is the hoarder tenant.

What is a hoarder tenant, and how do you know if your tenant is one? A hoarder tenant stuffs your home with their possessions in excess, to the point of inflicting damage. Collecting things in a house may not seem like a serious problem for you, but it may indicate a serious disorder in others. That compulsion to obtain and store away without thinking will eat at the space of your home.

Piles of improperly stored things like clothes, toys, and old magazines aren't just nuisances and dust collectors. Over time, any of these things can cause stains on the floor, cracks in your walls, and blockages in your drainage or ventilation systems. To your horror, many of these things may also be fire hazards and pest magnets. Paper is highly flammable, and if paper messes are left alone, they could easily catch and spread the fire. In addition, numerous types of clutter open trails for bugs and rodents.
Thus, tenants who damage your property this way will just add to your list of anxieties. Their bad habits affect your house's sellable qualities and its overall market price. To have full control of your house and your decisions once more, get the weight of bad tenants off your shoulders. Make it a goal to face them head-on. Get A Cash Offer Call 609-622-4051
Your Guide To Evicting A Hoarder Tenant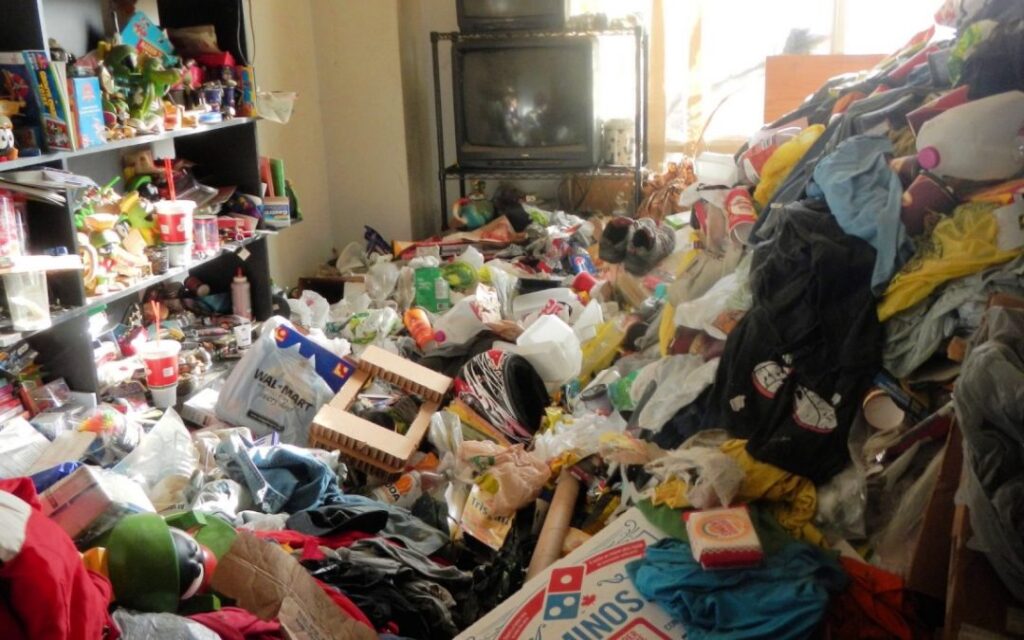 Before all else, adopt the mindset that you have done your part as a landlord. You've given your best, and it's time to think about the rest. Try not to attach yourself to the idea of owning the asset. Quell any instinct you have to be a people pleaser. There is more to this than displeasing and arguing with your tenants. Taking control of your house is a responsibility to you and your loved ones, as well as following the state's laws.

Arm yourself with your rental contract. It will be your compass in navigating these troubles with your tenant. When you get a hold of your copy, read through it carefully. See if any of your tenant's behaviors constitute a breach of contract.
There are several ways that you can argue for a breach of contract. Your tenants may have caused damage to parts of the property from accumulating too many things, and not storing them properly. Window and wall cracks, for example, will cost you a headache per each instance of repair.

But worse yet, their hoarding may have made your house unsafe and unsanitary. You are entitled to prepare an eviction notice if the hoarding has affected your home's plumbing and ventilation, making it a breeding ground for germs and illness. The same applies if your tenant's things have attracted common pests such as rats, cockroaches, and termites.
Lastly, your tenant may have incriminated you as regards our local housing and safety laws in New Jersey. If their belongings pose as fire hazards or have obstructed or damaged an emergency exit beyond the point of use, they are risking human lives.

All the better it is to re-familiarize yourself with your rental contract, as well as our local laws. Get the law on your side, and collect meaningful evidence. Gather photos, videos, and copies of prior notices you've sent them to warn them about their destructive habits. Also, enlist the services of a lawyer who is well versed in real estate, and will help you solidify your evidence.

Then issue prior notice for them to act on the situation, or else. Most landlords operate within the timeline of 30 days, but you can allow up to 90 with ultimatums for specific goals to be met. If your hoarder tenant is still a hopeless case (the kind that made you rethink being a landlord), you can argue that you gave them enough time to clean up their act.

It won't be that easy from hereon, but sometimes eviction is the best option for everyone. Your tenants will fully grasp the consequences of hoarding. Everyone will be enjoined to follow the law and make a residence, however safe and comfortable once more.

Best among these things, you'll have laid the groundwork for reclaiming your house. You'll have a sense of complete freedom over your property once more. Then it will be the right time to let go. It will create space to seek new kinds of freedom: financial freedom, and freedom for your career.
How To Sell Your Property If You're Tired Of Landlording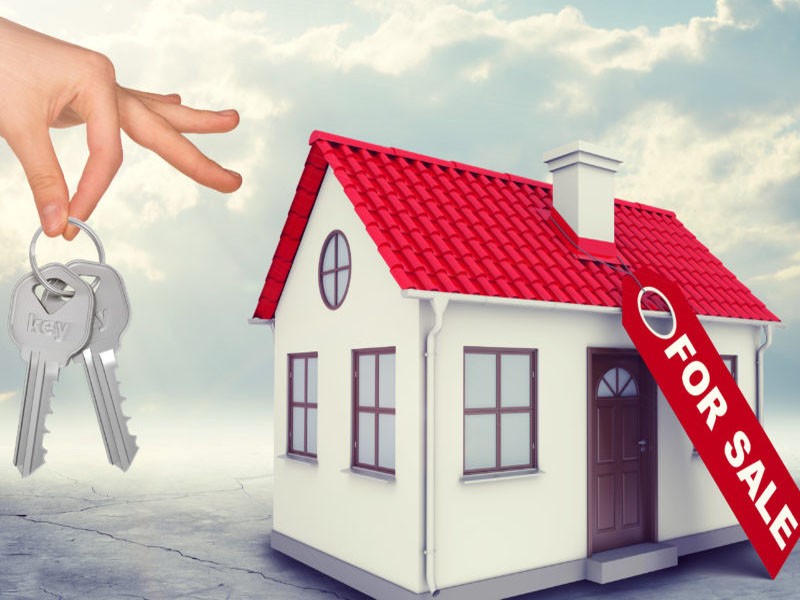 Once you've addressed problem tenants, you can move on to other aspects of selling your home and retiring as a landlord. When you've thought about it carefully, make your next set of choices. Draw up the courage to make this big step and say once more, "I have to sell my house fast in New Jersey. It will free up my energy and finances. It will open more doors for me and my family."
Let go of the idea that you have to hold on to your property just for the sake of it. Though it may have served you well for a time, you might need liquid cash, free time, and a career change more than that.

The process of turning your house over once you've worked out the kinks could be easier than you think. There's the option for selling your house for cash, even without advertising in house listings and enrolling the help of realtors. Consider selling your house for cash upfront, and avoid shelling out precious time and resources on inspections, repairs, and advertising. It's actually possible—and possibly wise—to sell your home as-is, with zero closing costs or additional interference from realtors.

We, Savannah Properties, are the #1 cash home buyers in the state. We buy houses in AZ for cash as-is. We buy houses in New Jersey of all shapes and sizes—old houses, damaged houses, or houses for closure. There's worth in every fixer-upper, and we'll help you turn your properties into movable, usable cash.

We will help you through a quick, straightforward process, with no hidden costs. Once you contact us, our professional staff will respond to you in 24-48 hours. We'll make an appointment to your home at your convenience and offer a free, no-obligation appraisal. Then we'll quickly close our offer at zero closing cost to you, and we can take your house as-is, in any condition, and with any things inside that you'd rather leave behind.

Don't be afraid, to be honest about your house's conditions. Get A Cash Offer Call 609-622-4051
We Understand Your Circumstances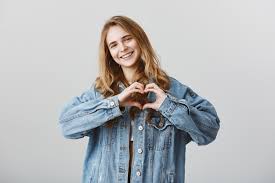 We will listen to what you have to say. We will make you a fair and immediate offer. There will be no additional need to list or advertise, do any kind of repair, or call up any other real estate agents.

Being a landlord is tough, and despite any baggage, you may have from previous tenants and otherwise, we are happy to take on your job. We've connected with many satisfied customers in New Jersey. We've helped them through this tough transition and allowed them to move on to other things. Buying homes for cash is our company's expertise and passion. And you, above all, should be free of any obligations that keep you from pursuing yours.

It will be financially freeing to have more liquid cash on hand at your disposal. With more cash on hand, being tired of landlording won't be an issue anymore. From problematic tenants, you can shift more focus to your family and fund schooling, loans, medical bills, and legal bills with more ease.

Stop worrying about any problem tenants now, and look forward to fulfilling your short and long term goals one by one. Let us help you move on from this toxic or tiring phase of your life, and cash in on financial freedom. We'll give you the resources to start a new life, and move on from being a tired landlord to someone you need and want to be.